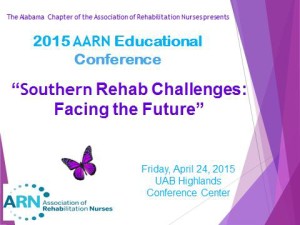 To download the conference presentations go to the Alabama ARN Conference page and click on the presentation and poster links.
We are also pleased to announce that we will have an online option for registration this year, hosted by Eventbrite. Online Registration
ARN's 41th Annual Educational Conference will be held September 30-October 3, 2015 in New Orleans, Louisiana
Please return often to check the website for updates!